Album 7
Learning the Orchestra
Start the magical journey of learning instruments with 3 fairy tales.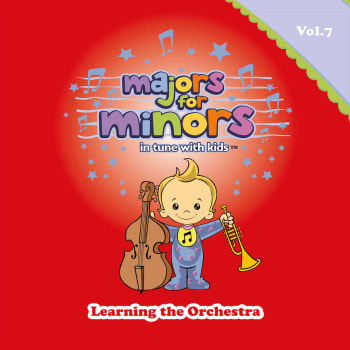 Learning the Orchestra
Learning the Orchestra is a magical learning journey with 3 favourite fairy tales, that will teach your child the individual sounds of various instruments of the orchestra. Your child will learn the orchestra in an enjoyable and imaginative way, while also introduced to melody, musical themes, underscoring and truly beautiful original music.
Track list
01 - Introduction - Instruments and Melodies 1
1:46
02 - Little Red Riding Hood
15:30
03 - Questions and Answers 1
1:26
04 - Introduction - Instruments and Melodies 2
2:11
05 - Hansel and Gretel
12:39
06 - Questions and Answers 2
2:06
07 - Introduction - Instruments and Melodies 3
2:32
08 - Jack and the Beanstalk
18:15
09 - Questions and Answers 3
3:05
© 2019 Major Product Licensing