Album 3
Christmas Classics for Little Angels
As guardian of your child, keep the magic alive.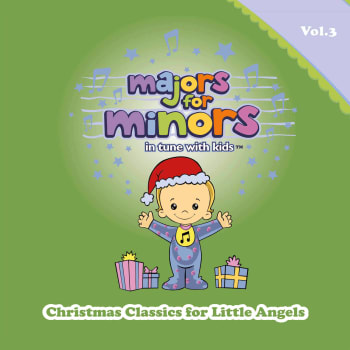 Christmas Classics for Little Angels
You are your child's guardian angel. Your magic can make or break, create or destroy. It's a challenge, a responsibility and a magnificent opportunity. Babies are born into the world primed to learn, but they need you, not only to teach and stimulate but to trust and be loved.
Track list
01 - Away in a Manger
3:04
02 - Silent Night
3:02
03 - Joy to the World
2:31
04 - Ding Dong Merrily On High
2:55
05 - The First Nowell
2:55
06 - Oh Little Town of Bethlehem
3:02
07 - The Holly and the Ivy
2:53
08 - Rudolph the Red-Nosed Reindeer
3:04
09 - Hark! The Herald Angels Sing
3:07
10 - Jingle Bells
2:39
11 - Oh, Come, All Ye Faithful
2:48
12 - I Saw Three Ships (Come Sailing In)
1:55
13 - Little Drummer Boy
3:06
14 - Once In Royal David's City
3:02
15 - Good King Wenceslas
3:03
16 - Frosty the Snowman
2:28
17 - We Wish You a Merry Christmas
2:20
18 - Auld Lang Syne
2:51
© 2019 Major Product Licensing