Album 4
Bee Gee's for Babies
Healthy classically orchestrated versions of popular Bee Gee's music.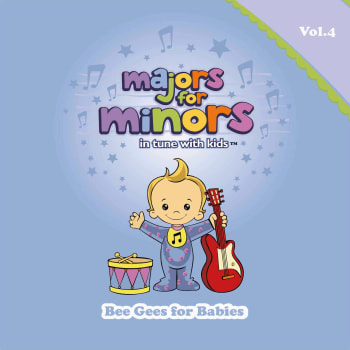 Bee Gee's for Babies
Bee Gee's for Babies is nutritious and healthy classically orchestrated music written by the Bee Gee's, which will bring back all those memories of good times. Saturday night fever no longer needs to be sleepless nights with high temperatures! This CD may also be used during activities or learning.
Track list
01 - Holiday
3:03
02 - To Love Somebody
3:03
03 - I've Gotta Get a Message to You
2:57
04 - World
3:03
05 - I Started a Joke
3:01
06 - Massachusetts
2:35
07 - Guilty
3:18
08 - Don't Forget to Remember
3:18
09 - New York Mining Disaster 1941
2:11
10 - Melody Fair
2:50
11 - Tragedy
2:17
12 - First of May
2:58
13 - How Can You Mend a Broken Heart
3:03
14 - Staying Alive
2:44
15 - Lonely Days
2:19
16 - How Deep Is Your Love
2:43
17 - For Whom the Bell Tolls
3:14
18 - Saved by the Bell
3:03
© 2019 Major Product Licensing